In winter, Malga Geisler can be reached on snow-shoes or on foot along various itineraries.
Excursion 1 – Our classic outing – From the parking lot in Zannes, past Malga Glatsch and up to Malga Geisler
Description:
Starting from the main parking lot of Malga Zannes, follow the indications for Malga Glatsch / Adolf-Munkel trail along the unpaved forest road. From Malga Glatsch, continue along the Adolf-Munkel trail until you reach Malga Geisler.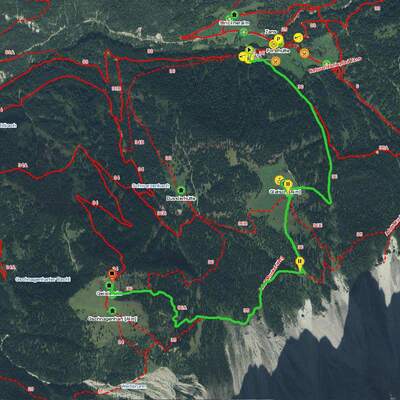 Excursion 2 - From Resciesa to Malga Geisler
Description:
Starting out from the nearby Val Gardena, take the chairlift that goes up to Malga Resciesa (the ride is free with the Dolomitimobilcard). From Malga Resciesa proceed along the Alta Via No. 35 towards Malga Brogles, then on to Malga Geisler. According to snow conditions, the use of snow-shoes is recommended.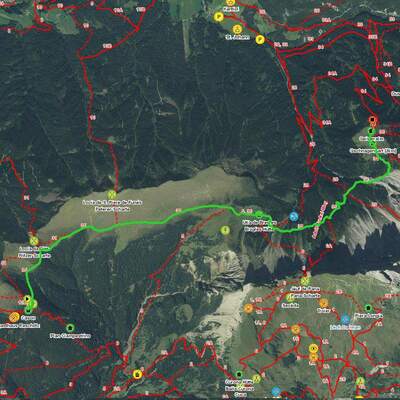 On foot to Malga Geisler is the way to enjoy this fairy-tale winter landscape
INFO: Touren by trekking.suedtirol.info - Orthofoto by terraitaly products TM - © C.G.R. S.p.A. - PARMA